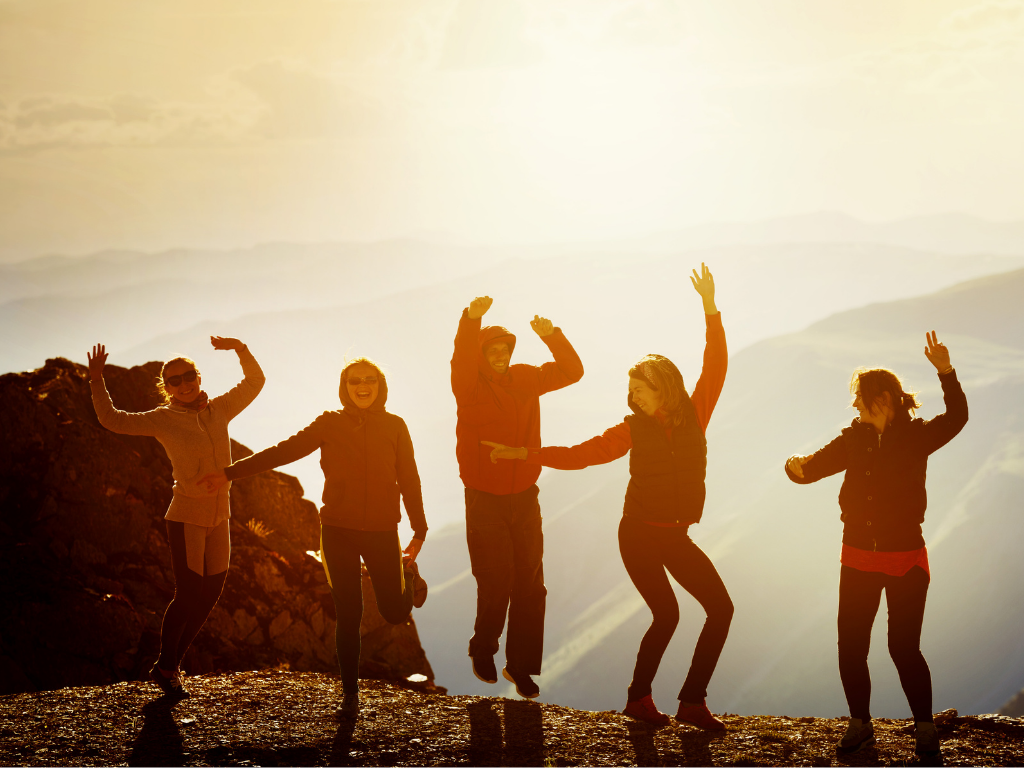 Dance/Movement Therapy (DMT – www.adta.org) is an Expressive Arts therapy that focuses on movement and expression through movement for greater integration for our emotional, psychological and physical health. Like other Expressive Arts it is rooted in humanity's ancient forms of healing. We humans came together in groups to dance, make sound, paint our bodies and make music to heal our communities and individuals. We still do this.
Movement is life. We so often hear this. In my work as a DMT it is important for me to get folks moving. It is also important for me to help folks tap into their creativity and inspire their capacity to express that. Creativity, like movement is our natural gift. It can be an essential element in healing and integration of the parts of our lives that have become separated, deadened or cut off.
DMT is conducted in groups or with individuals. It is often hard to put our challenging experiences into words, or maybe we have been in verbal therapy for a long time and feel stuck in the same story or behaviors. Experience is held in the body not just our minds memories and narratives about them. I will not be asking you to "dance" but to bring awareness to the impulses in your body to move and explore blocks to movement.
There is so much to be accessed in the non-verbal realm of therapy. In groups we often mirror movement, of others or other beings (like horses) to increase capacity for empathy, attunement and expression. Moving together in groups is innately healing and creates a sense of belonging, shared experience and can be fun and liberating.
We often use props in DMT. Different pieces of clothing, hats, scarves or stretchy bands that foster connection without direct contact. It can be an opportunity to do "therapy" in a non-traditional and fun way.
Please call me and we can talk further!