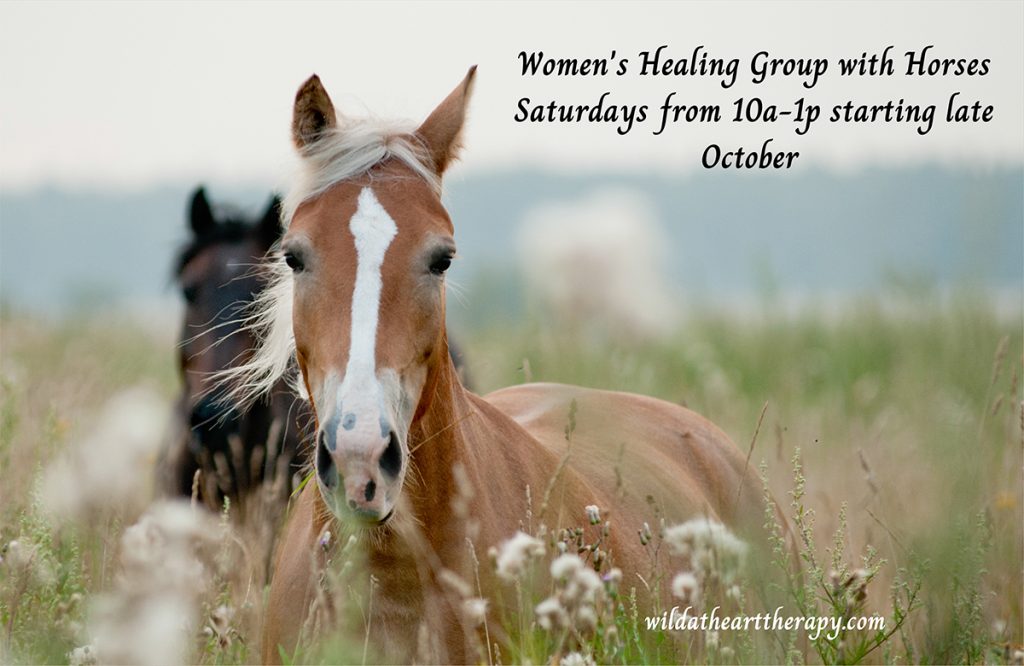 When: 6 week Group every Saturday from 10a-1pm, beginning late October
Fee: $400
Limited to 6 participants
Where: SW Longmont, CO – Wildsong Ranch~ Longmont Co.
To Register: please email: jackieashley9@

null

gmail.com or call: (720)-308-2728
This is a group for those who identify as women.
In our time together, we will practice body-based mindfulness exercises, expressive arts activities, and engage with our wonderful horse companions. This allows us to deepen our connection to ourselves and heal the wounds and challenges in our lives.
Being in a group of women outside and connecting with Nature in the presence of horses to heal is a powerful and grounding experience. This allows for connection with others, and reconnection with the self.
We will touch on our experiences of:
Grief & loss
Body-based trauma
Transitions in our lives
Relationships
What has been said about these groups?
"The group allowed me to process through my grief in my own way and in my own time. Being in a group with others grieving allowed for deep acceptance." – J.W.
"Working with the big, gentle horses in a beautiful setting, the magic of the mountains and fresh air are all very healing." – M.C.