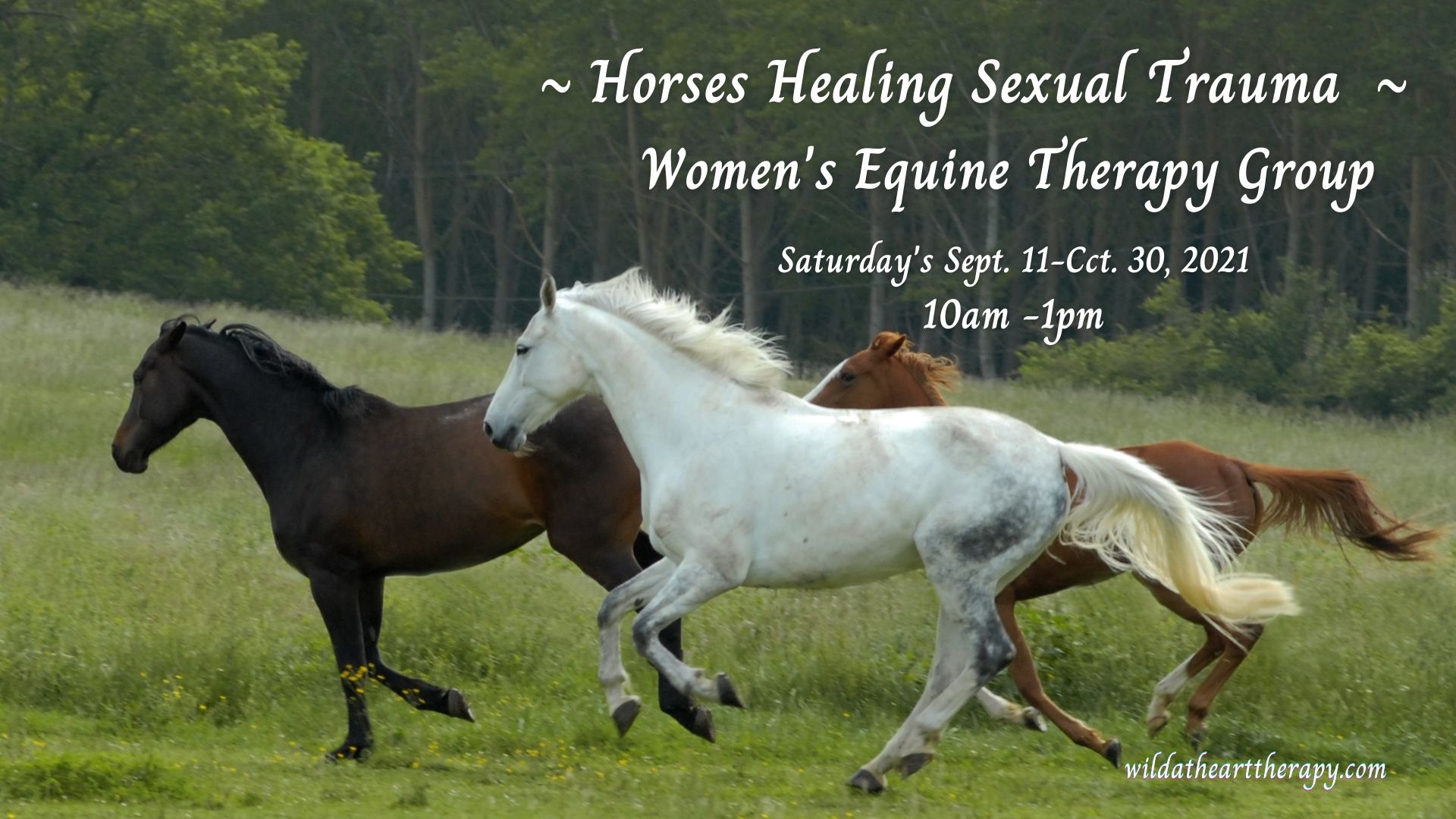 Dates: Saturdays, Sept. 18 – Nov. 6, 2021 • 8 week group
Time: 10:00am–1:00pm
Cost: $475
Location: SW Longmont – Directions given at time of registration
For Pricing and more info, contact Jackie:
Email: jackieashley9@nullgmail.com
Phone: 720-308-2728
Horses are powerful and effective healers for those who have experienced sexual trauma. Sexual trauma is body based, and can fundamentally change the ways in which we function in the world. Additionally, sexual based traumas deeply impact our capability to cultivate healthy relationships with ourselves and others.
Having the body violated means that resolution must also come from the body. We cannot think or rationalize our way out of this kind of trauma. We need to recognizing that the body needs to fulfill its initial impulses to fight or flee but we often did not have this choice. This confusing state of our initial impulses, the experiences of shame, of others not believing or supporting leads to debilitating somatic and emotional challenges.
In the healing groups with horses participants are guided to bring their experience back into the body with the support of nature and the solidarity of other survivors. Participants are encouraged to release the desire to comprehend their trauma for a few hours, hopefully allowing space to break the vicious cycle of self-blame, rage, disassociation, and acting out that usually results from these traumatic experiences. Healing can happen when the body is allowed to gradually experience sensations.
Horses have the ability to give us access to these experiences and sensations in a present and non-demanding way. They help us to be naturally pulled out of our heads and into our bodies making space to be in the present moment. Seeing, smelling, and touching the horses assists participants to encounter embodiment in a safe environment.
In this 8 week group we will:
Engage in Somatic based mindfulness that connects us to our felt senses. This is the development of Embodiment
Utilize art to bring our innate creativity to the surface allowing our unconscious to speak
Learn to experience how to connect with a horse from a non-dominant place that fosters and supports authentic relationships
Learn basic horse skills of: approach, connecting, brushing, cleaning hooves, haltering, and leading
Be offered the opportunity to share stories with other survivors and the horses if you desire
Have the experience of being seen, heard, believed, supported, and celebrated for who you are
Spend time in nature in a beautiful, spacious, quiet, and safe place
What you will hopefully take with you from this 8 week group:
A deeper and more compassionate relationship with yourself and your body
Tools for self-regulation
Friends and community on your journey for healing – both human and equine
A time each week for you to relax, release, and experience feeling present
Jackie's leadership and guidance, along with the horse's presence, offers the participants opportunities to share artistically, verbally, emotionally and holistically. As we follow the horse's lead to be in the "here and now', all aspects of our lives can heal from within. The horses and their innate ability to connect with our deepest fears and our greatest joys create space where we invite them in to become an integral part of our healing journey. — C. M.
It's a brave thing you do, working with such a victimized population.  For the last three years, the only thing my hurt child wanted to do was go to your groups. You and they really helped me want to live and gave me something so nourishing that I had never received that I really needed.  The pictures you've sent me from these groups are like my new baby pictures … I think I need to print some of them out and frame them. — Sandra T.
I so wanted this experience to matter. I contacted Jackie because I believed this can make a difference and I am pleased to see the results in eight short weeks! — A. A.
I have been working with Jackie for about 4 years now. I started as a volunteer working in one of her trauma groups and was then invited to join them.

My first year there I was clueless, not knowing anything about the healing nature of the horses and I barely spoke up. The second year I was more comfortable and I felt safe participating. I am now in my third group and I am actually getting on the horse's back. I have a strong connection with one of Jackie's horses and getting to that point is such a great feeling of accomplishment.

Jackie has the biggest heart and is always working for the benefit of the group. Using the horses for healing is such a spiritual experience. Jackie doesn't stay on the surface, she goes through the layers and is in it for the long haul. I have learned so much, the horses and Jackie are the best teachers.

I was going through a difficult divorce and Jackie, with much support, helped me get through it with less of a struggle. Working with the big, gentle horses in a beautiful setting, the magic of the mountains and the fresh air are all very healing. I am so grateful for Jackie and her good work and of course for the healing nature of the horses. — M.C.
Thank you again for the women's horse group. It was a real turning point for me. The ability to connect with other survivors and simultaneously be in nature and around the healing energy of the horses was incredibly healing, and I am still carrying the experience with me. — N.W.